Chartered Surveyors In York
Charters-Reid make buying property simple in York, Scarborough, Harrogate, Leeds, Wetherby and surrounding areas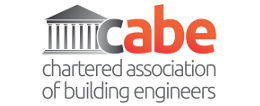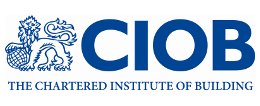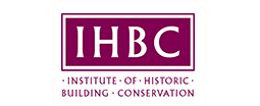 As seen on…
Beyond Surveying
We're one of the leading chartered surveyors in York and throughout the region. We pride ourselves on our after-sales service and our chartered surveyors are happy to discuss their reports with you.
There are usually one or two questions that you will have, and we are here to explain the reports, allowing you to make better and quicker decisions.
Our open and accessible approach – coupled with our encyclopaedic knowledge of the region's properties – helps us to stand apart from other York chartered surveyors.
"We are very pleased with your work; everything was done on time and to our satisfaction."
"You were very generous with your time in briefing us as to the issues we faced in taking on the project and explaining the weaknesses with the house"
"he always had time to discuss the property in depth, providing plenty of personal guidance and advice."
"Really great service from start to finish - very straight forward and efficient booking procedures for arranging the survey which was conducted in very good time. We received the report on the day of the survey and the day after I was able to speak directly to Paul who conducted the survey. He was very helpful and didn't make us feel like we were wasting his time or asking silly questions. We were recommended by friends who had used Charters-Reid and we would certainly be recommending them ourselves."
ANNA
"Excellent service. The process of "ordering" the survey was very easy, in fact all I did was call. Charters-Reid did all of the running around to book it in which was a welcome relief when you're trying to arrange other things. Making payment was very easy using the online portal (other methods also available) and contact was always efficient and timely. The survey went ahead without a hitch and the report that was produced was easy to read, full of photographic evidence and covered all areas. We would definitely use them again should we need to."
SARA ROBERTS
"Our survey was produced efficiently, quickly and very thoroughly indeed which is what we wanted. All staff from administrative to surveyor gave a very high level of service. Would not hesitate to use Charters-Reid Surveyors Ltd again in the future."
ALYSON PARKIN
VALUATIONS
MORTGAGE | PROBATE | MATRIMONIAL
Our chartered surveyors will ensure you pay a fair price, identifying any problems up front to help you avoid any nasty – and potentially costly – surprises later on. We provide accurate valuations for
mortgage, matrimonial and probate purposes.
HOME SURVEYS
COMPREHENSIVE DOMESTIC REPORTS
We supply comprehensive reports on domestic properties and our support team are here to help
you every step of the way, including explaining your survey findings and what to do next.
COMMERCIAL
COMMERCIAL PROPERTY EXPERTISE
We have extensive experience of advising small and large businesses throughout Yorkshire on all
their commercial property needs, from sale and purchase to rental and refurbishment.
Buying a newly built home, why they have defects.
Buying a new house, buying a new home- why you should be careful.
New House
A brand new home is a dream for many, not just in Yorkshire but across England. Your dream can soon be shattered when buying a new home. Many new homes are often constructed quickly and rather badly.
This is because there is a lack of investment in training of trades. As a former joiner turned Chartered Building Surveyor I should know. It's not unusual to find up to two hundred defects per property when you expect to find none. Don't take my word for it you can check with Google. Thousands of people in the UK are suffering due to shameful construction. Once you have paid your hard earned cash to the builder you are on your own.
New Homes contain defects such as:
Poor consistency mortar
Structural cracks
Damp (yes damp in a brand new house)
Floors out of level
Walls out of plumb
Leaks from roofs
Poor quality plumbing
Badly fitted windows
Creaking floors
I have been a surveyor now for half of my life and a lifetime of looking at these defects never ceases to amaze me. Our team of skilled surveys often trot back in to HQ at the end of the day with stories of horror.
BUYING A NEW HOME protect yourself by obtaining a SNAGGING list.
What We Provide
Snagging list is a comprehensive list of defects. We will act as a go between and talk to your builder. A SMARTER HOUSE BUYER will always choose an inspection.
A two staged inspection forming a visit during construction highlighting defects and construction issues. At this stage we shall discuss the issues with the site manager. The second inspection ensures our previous points have been obeyed by the builder.
Regular inspections usually five site inspections from footings to completion.
CIOB Member
This is one of the logos you should look for. As a long standing member it can provide a little more surety than some of the trade websites which simply are not policed.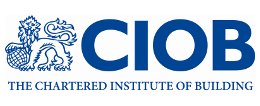 Why use us?
Many surveyors and property professionals DO NOT have the essential qualifications- WE DO, you should check after all I have a degree in building surveying- many don't. I HAVE WRITTEN A BOOK on the housing market as a published author you can rely on our company.
If they are not qualified you should steer clear of them.
As a Chartered Builder myself and a Chartered Building Surveyor. I am also a Chartered Building Engineer from a trade background- our company is more than qualified to help you out. Call today for more info in your area.
Case Study

Peter bought a house and up on moving in things began to go wrong straight away-
The mortar (cement between the bricks holding them together) began to fail rapidly, pieces of stone work was falling away after only a few weeks. When we investigated a poor on site mix was used and hardly any mortar on the vertical joints. In places this affected the structural strength- at the time of writing Pete is taking the builder to court. A position you and your family do not want to be in – life is too short!
Get A Quote
Do you need to get a survey quote or just a have a question. Our friendly team is always available to help you with your questions and can also arrange prompt quotes for you.